Zen Dive Bali, together with IHF, International Humanity Foundation, have started organizing special projects surrounding environmental themes with the 200+ students who attend in Bali. Waste management procedures in Bali are not well defined, which creates a lot of land and sea pollution. Our hope is that through these lessons and special projects, we can create a future of educated and informed young people who can better take care of our planet and clean Bali.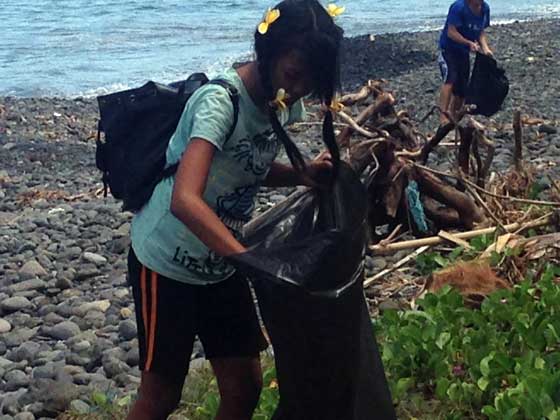 We began with a beach cleanup on a Saturday and collected many bags of debris and recyclable materials. Next we had a lesson about how long each of the different materials would take to break down completely in the ocean. These range from 2-3 months for cardboard boxes to 450 years for plastic bottles. Using these concepts, the following Saturday we created a poster displaying the different materials that were collected and the children wrote the length of time it takes to break down next to the objects. The title of the poster is How Long until it's Gone. Our hope is that the children will think about these concepts when they are choosing to either dispose of trash properly or recycle them.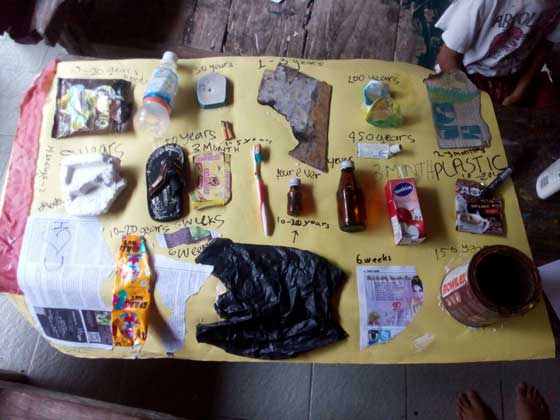 Other topics that we would like to introduce include extreme weather safety, oceanic and land-based food chains, more lessons regarding the effects of pollution, biodiversity, and others.
If any readers have any ideas or suggestions that we could implement in the future, please feel free to email us at [email protected]
Text author and class coordinator – Kayla Sampson