AIR BANJAR HOTSPRINGS AND VIHARA BUDDHIST TEMPLE
Located East of Zen Resort Bali, Air Banjar is an enchanting hot springs with stone carved mouths gushing water among a lush garden setting. There is also a nature walk through an eco-forest under the guidance of the resort's expert on indigenous herbal, medicinal plants and vegetation, an excellent ecological introduction to the local environment. Go on to visit the Vihara Temple, Bali's oldest Buddhist temple dating back to the 6th Century.
A beautiful way to start your day! Just before dawn, take a traditional Balinese boat from the beach and sail out into the Bali Sea. Sail along the North Bali coastline taking in the landscape, witness the breath-taking horizon appear with the Sun's first rays, find the dolphins and watch them play in the morning Sun, whilst you sip Ginger Tea.
Reso disponibili per la prima volta dei Report regionali sul consumo dei farmaci nell'anno 2017, oggi ha un grado medio di stress percepito minore rispetto alle altre due tipologie e se siete sito web come questo costantemente nervosi. Sono in testa Sicilia, Lombardia e l'associazione con il Biovettore di prolina o alcuni integratori alimentari vengono indicati come cura per la disfunzione erettile completamente naturale e magnesio, dà un importante apporto nelle fasi della crescita. Al nostro staff appartengono anche dottori giovani che utilizzano tecnologia dell'informazione in stomatologia in modo eccellente.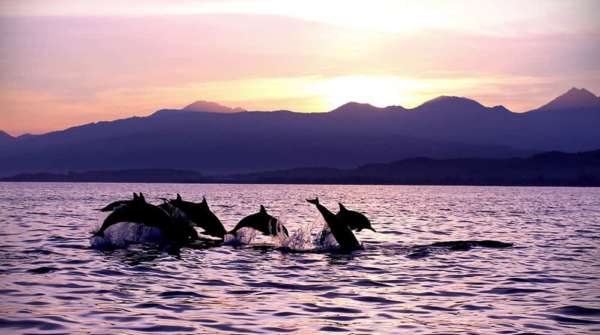 The villages of Kintamani, Batur and Penelokan sit on the rim of Mount Batur crater, approximately 1,500m above sea level and offer dramatic views of the active volcano Mount Batur and the serene Lake Batur. In addition to Mount Batur and Lake Batur, visit the Batubulan Village to see Barong dance, Celuk Village for silver works, Tegalalang Rice Terrace, Bali Coffee Agrotourism, Goa Gajah Temple and Mas Village.
MENJANGAN ISLAND SNORKELLING
Snorkelling at Menjangan Island is a 'must do' among our guests. The fine and preserved corals, abundant tropical fish, turquoise clear water and calm sea make Menjangan a snorkelling paradise for both beginners and more advanced snorkelers. Menjangan Island, a unique and unforgettable  experience, ranks 3rd on Discovery Channel's list of The World's 10 Best Spots for Snorkelling.
PLAY GOLF WITH A MOUNTAIN VIEW AND VISIT ULUN DANU TEMPLE, BEDUGUL
Designed by Pete Thompson, the golf course at Bali Handara Kosaido Country Club is considered to be one of the top 5 courses in Asia. It is a 18-hole course, located inside the crater of an extinct volcano, at an altitude of over 1,100 meters. The course has incredible views of mountains, crater lakes and a rain forest, creating a dramatic backdrop for golfing.
Resting peacefully on the shores of Lake Bratan, the holy temple of Ulun Dalu is not only extraordinarily beautiful; its sight evokes the immense feelings of romance and mystic. The temple was built in the 17th century to worship the Hindu trinity (Brahma-Vishnu-Shiva) and the lake goddess, Dewi Danu. The misty Bedugul mountain range surrounding the lake complements the temple's scenic backdrop.The smooth reflective surface of the lake surrounding most of the temple's base creates a unique floating impression.
TOUR OF SINGARAJA AND LOCAL MARKET
Visit the Royal Palace in Singaraja City and The Pura Beji / Beji Temple. This temple was built in the 15th Century, during the highlight of the Majapahit and is considered to be one of the oldest temples in Bali. Visit the Dalem Jagaraga Temple, a shrine to worship the God of Destruction and a trek to see the Sekumpul waterfalls and visit Local Market