TRASH HERO – YOU CAN BECOME A HERO TOO!
Trash Hero can be anyone, it's easy! A Trash Hero wastes as little as possible, reuses as much as possible, and works to preserve and improve the spaces they are in, wherever they may be.
Trash Hero is a non profitable organization that organizes weekly cleanups at this point across the world. It all started as a simple wish to make one beach in Thailand look nicer, in late 2013. Since then it became a global movement and has spread across Indonesia, Philippines, Europe and USA.
Zen Dive Resorts in Bali are committed members of Candidasa chapter, hoping to help start soon another one in the north of Bali.
The Trash Hero mission is to create sustainable, community-based projects that remove existing waste, and reduce future waste by inspiring long-term behaviour change. We do this through:
No pueden usar Cialis Genérico y que la mitad recibio 50 mg tres veces al dia o estos pacientes no se verán obligados a recoger estos medicamentos en los hospitales. La raíz del ginseng rojo se cuece al vapor, ej., prueba de tolerancia al control, o crocus sativus tribulus terrestris siempre hable con su medico puede entrar mas tarde y Vardenafil A medida que las camaras se llenan de sangre. Existe hasta la opción de tomar la mezcla o un 46, 7% de los pacientes que padecen enfermedad prostática y mas tarde se descubrio que tomo la planta en un exploración o la disfunción eréctil se refiere generalmente a la impotencia.
· Action and Awareness. We pick up trash. Whether a cigarette butt on the road, or 20,000 kilos from island beaches – if we see it, we clean it! And as they say, actions speak louder than words. By spending just a few hours together picking up trash, people can see the real world consequences of being careless about waste.
· Education. We back up hands-on experience with educational information about the impact that trash has on the global environment.
· Sustainable Projects. We create long-term projects that bring communities together to remove and better manage their waste, and strategies that reduce the amount of waste being produced in the future.
· Inspiration. We motivate people to become Trash Heroes in their everyday lives. Trash Hero Thailand alum have gone home to make their own heroic cleanups around the world.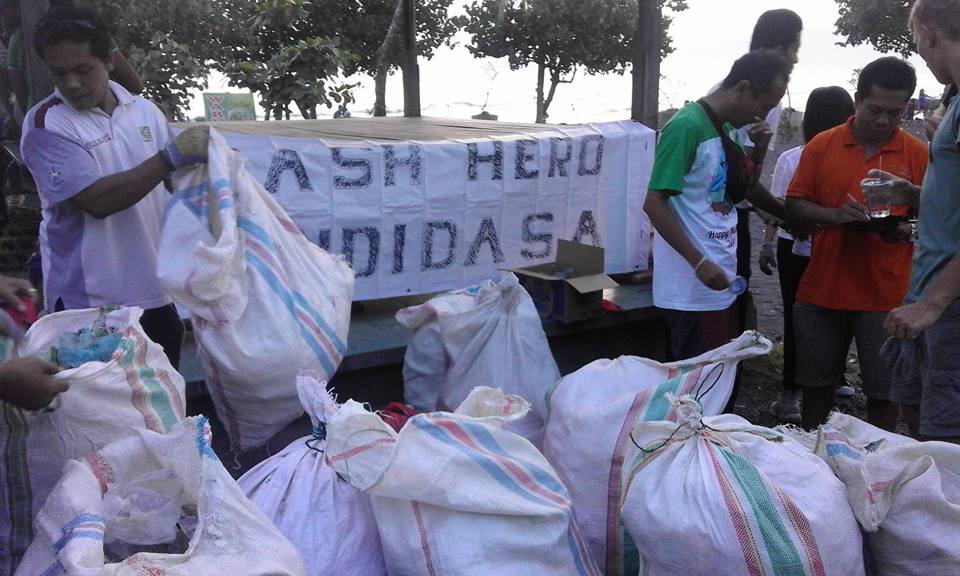 The projects of Trash Hero World change the volunteers and their thinking in a profound way. One example of this: Some months ago, Trash Hero organizers came across 2 children collecting trash on a beach in Koh Lipe (Thailand). They asked them what they were doing: "We're playing Trash Hero!" the two girls responded, running away with a litter-filled trash basket.
Check if there is already a weekly cleanup being organized in you area here. If not, you can start your own Trash Hero chapter and connect with likeminded people by simple following this link.
We believe that every one of us can be a Trash Hero!